'I worked closely with Amy when applying for apprenticeships and she helped me with anything I was struggling with and any advice or information I needed'
'During my time at college there was always support through tutorials and my individual teachers about different options whether it be for university or apprenticeships'
'The careers team took me to the mock assessment centre which helped improve my interview skills and supported me as I prepared for my final interview with Barclays'
Book an appointment with a Careers Advisor
Priestley has two Careers Advisors who can help current students make the right decisions about their futures. They run sessions during the year, but you can also book a one-to-one with them to focus on your own prospects and goals.
Careers appointments can be booked via the Student Menu.
At Priestley we also offer support to former students who can book for some careers advice by emailing careersquestions@priestley.ac.uk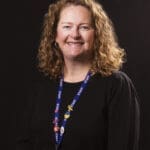 Helping you build the future of your dreams
At Priestley our goal is to ensure you reach your full potential and secure the future that is right for you whether that be university, an apprenticeship or employment. Find 0ut more below about the kind of support that is available to you as a current students.
of all Priestley students go to university
of all Priestley students secure an apprenticeship or work
Support for former students
Those students who have completed their studies with us, but are still job searching and applying for apprenticeship will continue to receive support.
Our Careers Advisors will email each week during the summer break, the latest apprenticeship / employment vacancies we are notified of, to all our leavers who have not made a university application.
If once you leave college you are experiencing problems finding an apprenticeship / employment, you can contact the Careers Team on 01925 633591 to talk to one of our Careers Advisors about your situation. If necessary we can book you in for a one to one interview to help you with your job search.
Please email careersquestions@priestley.ac.uk if you need a reference from us.