Priestley Plus is an essential part of a student's college programme that will enrich both your time at Priestley and your CV.
Priestley Plus offers something extra for everyone whether you are a budding scientist, aspiring actor, doctor or writer.
We also take suggestions from students about the kind of activities you would like to see included under Priestley Plus. Just email c.lee@priestley.ac.uk if you have any ideas.
Priestley hosts a Lecture Series, which attracts leading politicians and industry figures. The current season of talks will be covering everything from Climate Change to UCAS to Architecture & Social Justice to Languages & International Relations. These inspiring lectures take place on Wednesday afternoons. View the current list of speakers that are booked here >  See the full list
Our Performing Arts and Production Arts students put on a series of high-quality performances. In the past year the shows have included Everybody's Talking About Jamie and Rock of Ages. For students who want to be involved in performances, but don't take performance-related subjects, there are numerous opportunities including the choir, theatre and dance companies.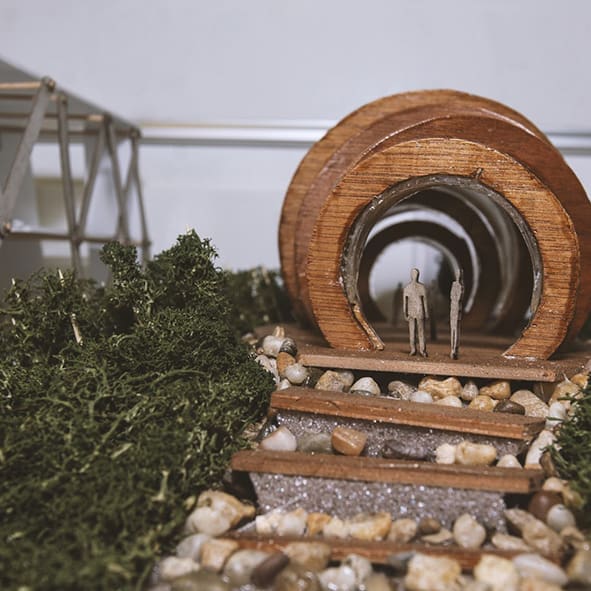 The Summer Show gives Art and Design students the chance to showcase their work in an exhibition as part of their final assessment. As well as the experience of showing off their work to the public in person, their pieces are showcased online. You can view the gallery containing work from all the art courses available at Priestley College here
For musicians keen on performing live there are a number of opportunities including taking to the stage in the Viola Beach Café. There are chances to perform acoustic sets and open mic sessions. Students participate in a range of interesting and worthwhile additional activities that help them develop their personal, social and communication skills.
Our students are real globetrotters with different curriculum areas travelling all over the world in recent years including:
Disneyland Paris
Health and Education
Sicily
Humanities
Broadway
Dance, Musical Theatre and Production Arts
New York, Kraków
Professional Studies
CERN
Science and Maths
La Santa
Sport
Robin Hood's Bay
Art & Design
London
IT & Computing
Alcatraz
Criminology
Barcelona Football Tour
Sport
New York
Media
Iceland
Geography
Budapest
Health
In addition, each faculty arranges university open days and subject lectures, field work, expeditions, theatre and concert trips, visits to art exhibitions and training camps.